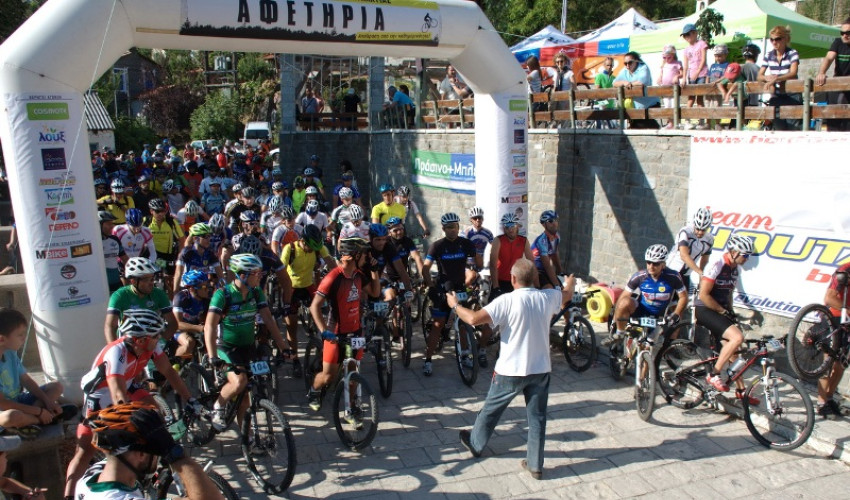 Chestnut Festival
In the middle of October, the chestnut and tsipouro festival is organized where tsipouro is distilled, chestnuts are baked, sweet pastries (baklava, ravani, kurampiede), sweet couscous (cherry, chestnut, nut, quince), local pies and boiled goat. It is a special period with many visitors from all over Greece.

CELEBRATION TSIGARITHRAS
Those who visit Mount Naupaktia in the first week of February will have the opportunity to see the preparation process and, of course, taste delicious bread, traditional booze and, of course, good wine.
Bike Events :
On the last weekend of August the heart of mountain biking strikes in Mountain Nafpaktia. Hundreds of cyclists enjoy 40km of off-road trails, in a perfect event involving many parallel bicycle-centered events.
SHEPHERD LIFE
1st Sunday of July. The event aims to revive the traditional pastoral life that is now going to end and to get into the history of history. In the shadowy expanse of the oak forest, the course of the breeders is revived from the winter to the nooks, all the belongings of the breeder (bells, cypresses, gilts, traps and capes) are set up, the horses that bring all the necessary, the spits come in in the fire, prepare the butter in the caraway and the cheese in the heart, boil the ewes in the cauldrons, make traditional dishes and pies. Flutes and clarinet accompany the old traditional songs that are heard in the various groups.