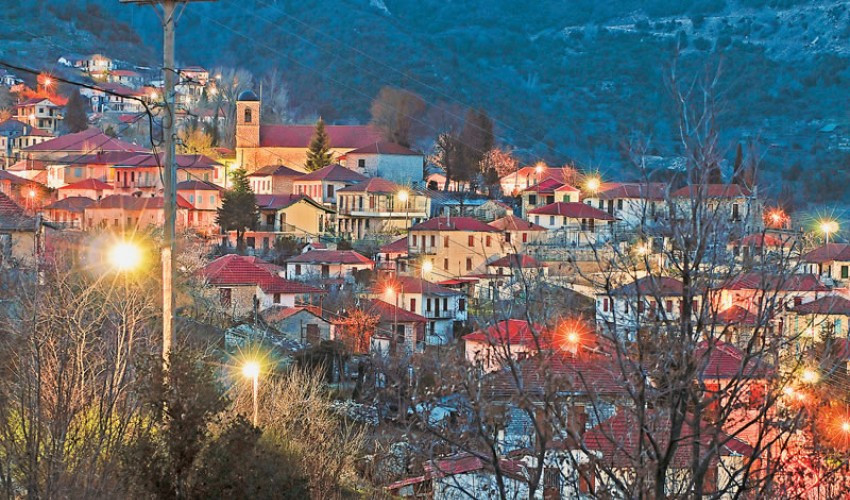 Mountain Nafpaktia, although in the last few years has been dynamically in the race of popular tourist destinations, still retains its purity and authenticity, offering traditional Greek hospitality in its entirety.

For those who love nature, hiking in the mountains and the relaxation that gives you an excursion away from lively destinations, its villages are the best choice. At an altitude of 880 meters you will find the picturesque village of Platanos. It is one of the most vibrant and crowded villages in the area and definitely the place for excursions.

A big plane tree that existed at Megali Vrissi was the occasion to get its name. Built according to the traditional features of the houses of Roumeli, Platanos gathers locals and tourists in its central square, which is decorated by the church of Agios Nikolaos. Savor your famous wine and talk to the locals about the potential of their ancestors in commerce over the years, known as Crabs. The Evinos River is another characteristic feature of the village, as well as the artificial lake Evinolimni.
Activities
Platanos will become your base for exploring the surrounding villages and the unique nature of the area. You will love the walk in Evinolimni and the impressive artificial dam, since you will find stone bridges and traditional mills in the forest. Walking on the narrow paths of the village, up to a chapel or a solitary bench will take away the stress of everyday life, while the area is also suitable for cycling or even mountaineering. You can also visit the famous village of Chomori and the villages of Agios Dimitrios and Perdikyvrisi, in a beautiful natural landscape.